TRADITIONAL GRASS REARED BOXED BEEF DIRECT FROM THE FARM
Slow Maturing Beef ~ A Distinctly Different Taste
Our Farm
Ford Farm is situated on the western edge of Dartmoor and forms part of the Coryton Estate which dates back to 1810. We farm 100 acres of permanent pasture land which is enclosed by ancient Devon banks.
Our Family
In December 2008 we moved to Ford Farm with our son Freddie to start a new venture farming Red Devon Cattle. Other four legged friends include a Lurcher and a Dartmoor pony who enjoys sharing her field with the cows!
Our Cattle
The Coryhill herd of pedigree Red Devon cattle was established in Spring 2009. Red Devons were the bred of choice, due to their placid nature, ability to thrive on old pastures and superb 'melt-in-your-mouth' taste. Red Devons are a traditional native breed sometimes also known as Ruby Reds or North Devon cattle.
Our breeding stock has been sourced from herds established as far back as the 1930s.
Our Commitment To Our Animals, Our Farm And To You
Sound animal welfare practice
Sustainable farming methods on a grass based system
Meat quality before yield
Slow Maturing Beef ~ A Distinctly Different Taste
ORDER YOUR BOX!
10 kg BEEF BOX
A lovely selection of roasting joints, steak, stewing steak and mince.
£130.00
Click here to order your box
8 kg BBQ BEEF BOX
All you need for your Summer BBQ's!
£75.00
Click here to order your box
A customer quote
"Delivered by a helpful courier. Great packaging and very impressed by the selection in the box. We had the rolled rib on Sunday for a client and it was truly the best beef I have ever tasted" Sophie Thompson, Oxfordshire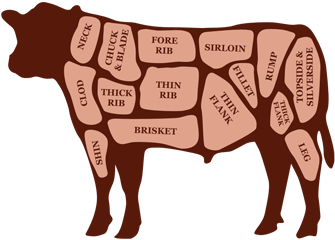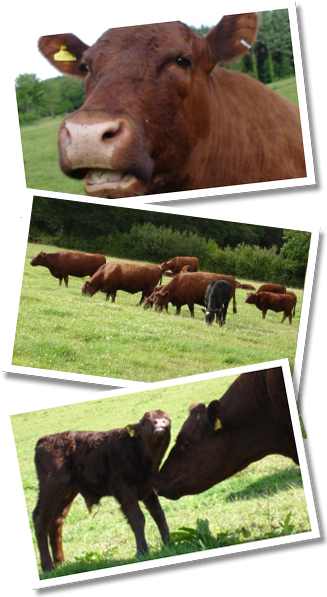 We want to reward your efforts for spreading the word...
Please recommend us to your friends - if your friend purchases a beef box you will receive £10 off your next order